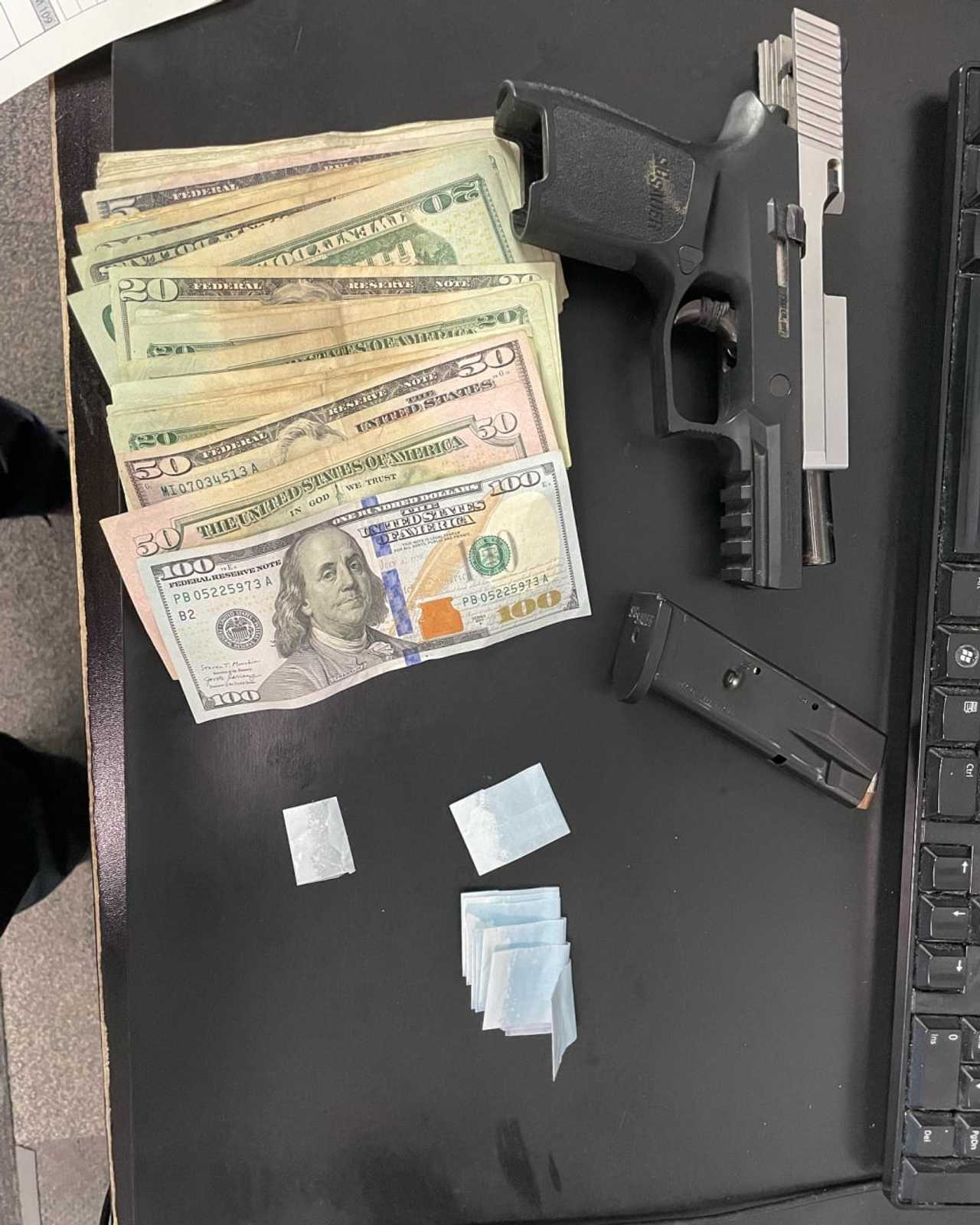 The arrest resulted from an incident on Saturday, July 29 just before 5 p.m., when a Village of Mamaroneck bicycle officer conducting traffic enforcement in the 300 block of Mamaroneck Avenue saw a vehicle make an illegal left turn.
According to the Village of Mamaroneck Police, the officer then pulled this vehicle over, at which point a Mamaroneck K-9 officer also responded to help.
After interviewing the driver, a 26-year-old Scarsdale man whose name was not released, the K-9 officer had his partner, Ike, conduct an exterior "sniff" of the man's car to check for narcotics.
After Ike caught a whiff of drugs, officers then searched the car and found several individually-packaged envelopes of narcotics in addition to a loaded .40 caliber semi-automatic handgun, according to police.
The suspect was then arrested and charged with:
Second-degree criminal possession of a weapon, a felony;
Third-degree criminal possession of a weapon, a felony;
Criminal possession of a controlled substance;
Second-degree criminal contempt, as the suspect was banned from possessing a firearm by an unrelated order of protection, police said.
Following his arrest, the suspect was arraigned in the Village of Mamaroneck Court and had his bail set at $5,000. Because he was unable to arrange bail, he was taken to Westchester County Jail pending his next court appearance.
Click here to follow Daily Voice Yonkers and receive free news updates.