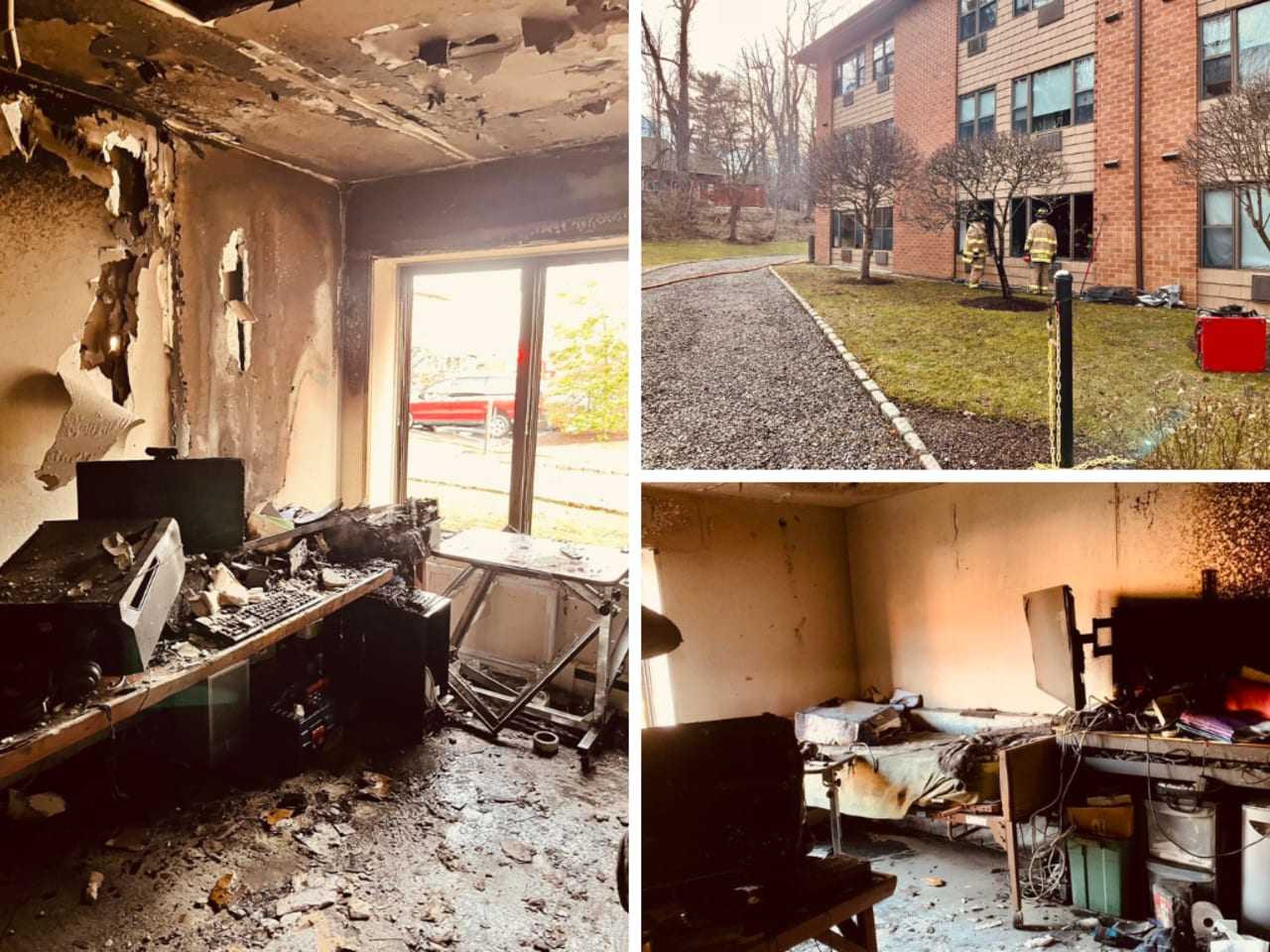 New photos of a fire that displaced residents of a Northern Westchester senior housing complex and sent some to the hospital have been released by officials.
The photos show extensive damage to one of the apartments at the Beaver Ridge Apartments in Yorktown located at 1965 Allan Ave. The fire happened on Wednesday, Dec. 28 around 12:30 p.m., when smoke was reported in the "Charlie Wing" of the C building, according to the Yorktown Heights Fire Department.
Firefighters were able to keep the fire contained to the one apartment, located on the first floor of the building, and knocked it out in about ten minutes after running a hose to it.
Many bed-bound and elderly residents were sheltered in place or assisted outside the building, firefighters said.
Eleven residents were transferred to an area hospital, with one receiving treatment. The Red Cross is helping other displaced residents as well.
The cause of the fire was found to be electrical in nature, Yorktown Heights Fire Department Chief Timothy Mentrasti said. The building has since been turned over to the Yorktown Building Department.
Because of the "high life hazard" associated with the apartment complex, numerous EMS departments from across the area responded to the scene, including Peekskill EMS, Somers EMS, and Westchester EMS, among others.
Click here to follow Daily Voice Yonkers and receive free news updates.