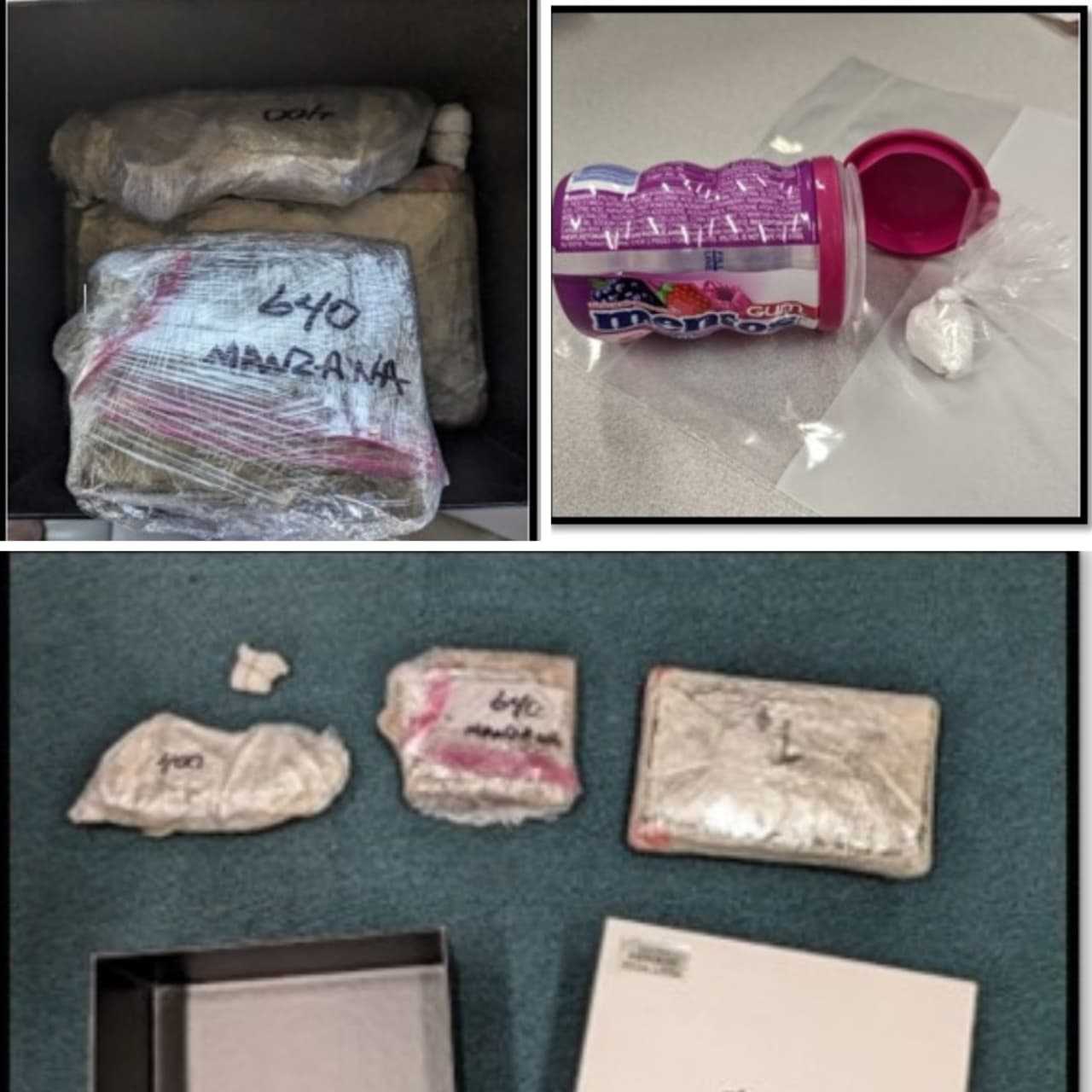 New York City Police Officer and Bronx resident Grace Rosa Baez, age 37, and Yonkers resident Cesar Martinez, age 43, were both arrested on narcotics distribution charges, the US Attorney's Office for the Southern District of New York announced on Friday, Oct. 20.
According to federal officials, between Monday, Oct. 9, and Thursday, Oct. 19, Baez and Martinez had several conversations about wholesale narcotics trafficking with a "confidential source" working with authorities. During these conversations, the duo offered to sell the source kilogram quantities of cocaine, fentanyl, and heroin, officials said.
In one of these talks on Wednesday, Oct. 11, Baez told the "confidential source" that she could sell them two kilograms of fentanyl for $30,000 per kilogram, 400 grams of heroin, and even provide them with a fentanyl sample. Days later, on Monday, Oct. 16, Baez met with the source in an apartment she shared with Martinez and gave them a fentanyl sample inside a plastic candy container, officials said.
The next day, Baez met with the source again in Yonkers and gave them a plastic bag filled with a substance later confirmed to contain heroin. According to officials, she also told them that she had more of the drug for sale and that she would give the source's phone number to Martinez, her boyfriend.
Later that same day, Martinez called the source and negotiated a sale of around one kilogram of heroin and 800 grams of fentanyl, also saying that he would have cocaine to sell in the following weeks. Martinez also allegedly told them that he and Baez could sell them another kilogram of heroin for around $25,000 and another 800 grams of fentanyl.
The duo continued to discuss narcotics transactions with the confidential source which culminated in a transaction in Yonkers on Thursday, Oct. 19 during which Baez gave the source packages containing one kilogram of suspected heroin, 400 grams of suspected heroin, 640 grams of suspected fentanyl, and another sample of suspected fentanyl, officials said.
Photos of these packages were later released by the US Attorney's Office.
According to officials, Baez, who was employed as an NYPD officer up to the date of her arrest, had been on modified desk duty following accusations of misconduct in 2020. Part of Baez's narcotics distribution activity had been done while she had been on duty, officials said.
After Baez's arrest, authorities arrived at the duo's shared apartment and saw packages of narcotics being thrown outside. Once entering the building, officers found a kilogram press machine and more narcotics that Martinez had tried throwing outside, according to federal officials.
Both Baez and Martinez are now charged with:
Conspiracy to distribute fentanyl and heroin;
Narcotics distribution.
The duo faces a mandatory minimum sentence of 10 years in prison and a maximum of life in prison.
Click here to follow Daily Voice Yonkers and receive free news updates.