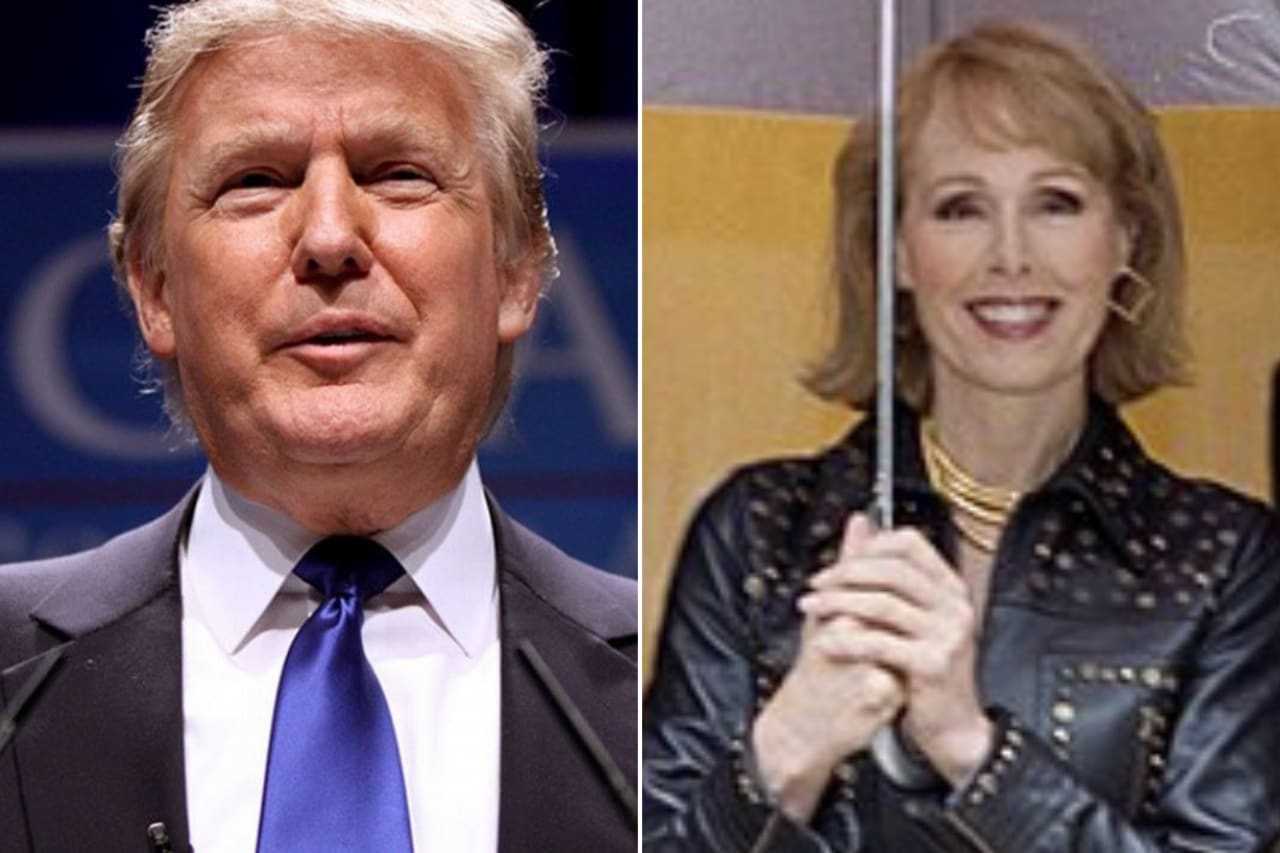 The New York columnist's remarks came on the first day of testimony in her civil battery and defamation trial against the former president, which continued in Manhattan on Wednesday, April 26.
Carroll, now age 79 and living in the Hudson Valley, in Orange County, made headlines in June 2019 when she claimed in a cover story for New York Magazine that Trump raped her in a dressing room at Bergdorf Goodman in the mid-1990s.
Trump has repeatedly denied the allegations, saying he never met Carroll and that she is "totally lying" to sell her memoir and is "not my type."
Those comments, made in 2019 while Trump was president, prompted Carroll to sue him for defamation.
"I'm here because Donald Trump raped me, and when I wrote about it, he said it didn't happen," The Washington Post quoted Carroll as saying on the stand Wednesday. "He lied and shattered my reputation and I'm here to try to get my life back."
Carroll went on to describe for jurors how she was "delighted" to meet Trump at Bergdorf Goodman, where she claimed she followed him to the lingerie section to help him pick out a gift for another woman.
She then testified that she accompanied Trump into a dressing room, where she claimed he forced his fingers inside of her.
"It was a horrible feeling because he put his hand inside of me and curved his finger," The Washington Post quoted Carroll as testifying.
She testified that Trump then raped her in the dressing room before she fought him off by kneeing him away.
Carroll said she did not file a police report after the alleged incident because she blamed herself.
"I always think about why I walked in there to get myself in that situation," The Washington Post quoted her as testifying. "And I'm proud to say I did get out. I got my knee up, I pushed him back."
She went on to say that she's been "unable to ever have a romantic life again," and hasn't had sex since the alleged encounter.
Carroll is suing Trump for unspecified damages under New York's Adult Survivors Act, which temporarily gives victims of sexual abuse a one-year window to file a civil claim, even if it occurred decades ago.
She also wants a judge to order Trump to retract his statements.
The former president is not expected to attend the trial.
In a post on Truth Social, he decried the trial as a "scam" and "witch hunt," and called Carroll's lawyer a "political operative."
In court Wednesday, US District Judge Lewis Kaplan warned Trump's attorneys about his statement, saying it and future ones like it could result in "a new source of potential liability," CNN reports.
In March 2023, Kaplan ruled that jurors in the case would remain anonymous, citing Trump's "past words and actions," saying the former president has "repeatedly attacked courts, judges, various law enforcement officials and other public officials, and even individual jurors in other matters."
Click here to follow Daily Voice Yonkers and receive free news updates.