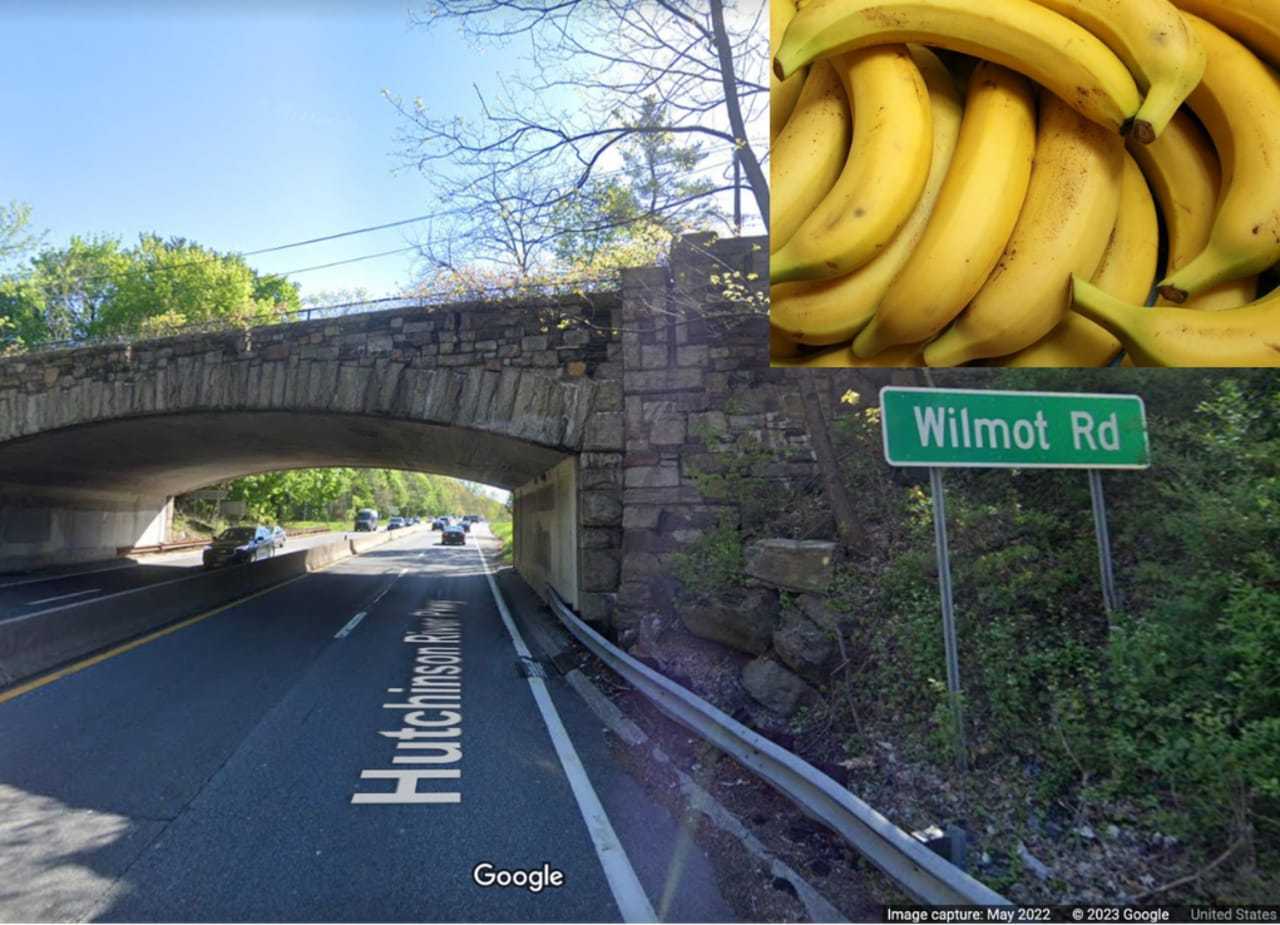 A truckload of bananas had to be offloaded from a tractor-trailer after it struck an overpass on a busy parkway in Westchester.
The crash happened on Thursday, March 23 at 7:40 p.m., when a tractor-trailer traveling north on the Hutchinson River Parkway in New Rochelle hit the Wilmot Road Bridge, according to Westchester County Police Spokesman Kieran O'Leary.
Luckily, the bananas that the truck was carrying did not spill out onto the busy parkway. However, the fruits had to be taken from the trailer before it was towed away.
The driver, who was headed to Massachusetts, was issued summonses for the following:
Unauthorized use of a restricted vehicle on a parkway;
Overheight vehicle;
Disobeyed traffic control device.
Click here to follow Daily Voice Yonkers and receive free news updates.